World-class aircraft maintenance
World-class aircraft maintenance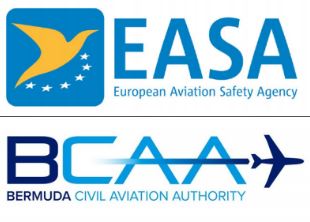 WE ARE ABLE TO PERFORM EVERYTHING FROM ROUTINE  tURNAROUND AND OVERNIGHT CHECKS TO RECTIFICATION OF NON-ROUTINE AIRCRAFT LOG ENTRIES AND IN-SERVICE REPAIRS.
OUR BASE MAINTENANCE CAPABILITIES COVER AIRFRAME, ENGINES AND LANDING GEAR SERVICES AND OVERHAUL OF AIRCRAFT COMPONENTS. OUR ORGANISATION IS APPROVED FOR BOTH LINE AND BASE MAINTENANCE FOR:
– AIRBUS A318/A319/A320/A321 (CFM56)
– AIRBUS A318/A319/A320/A321 (IAE V2500)
– BOEING 737-300/400/500 (CFM56)
– MD-80 SERIES (PW JT8D)
/C4 DOORS – HATCHES; C5 ELECTRICAL POWER & LIGHTS; C6 EQUIPMENT; C7 EnGINE – APU;
C12 HYDRAULIC POWER; C13 INDICATING – RECORDING SYSTEM; C14 LANDING GEAR; C15 OX Y GEN; C20 STRUCTURAl/
MOST OF THE MAINTENANCE SERVICES ARE DELIVERED USING IN-HOUSE CAPABILITIES,INCLUDING OUR OWN STRUCTURE SHOP AND NDT TEAM WITH D1 RATING.
WE PROVIDE THE HIGHEST LEVELS OF QUALITY AND RELIABILITY AT THE MOST COMPETITIVE PRICE. WE PROVIDE EXTENSIVE COMPONENT AND SPARE PARTS SUPPORT YOU CAN RELY ON, OUR WORKSHOP CAPABILITIES COVER TEST, REPAIR, AND OVERHAUL OF:
– Instruments: ELT, CVR, FDR, ULB
– Batteries
– High pressurized cylinders – oxygen bottles, slide bottles
– Escape Slides and Life Vests
– Wheels and Brakes
European Air Charter's CAMO is approved as an airworthiness management organization in compliance with Section A,
Subpart G of Annex I (PART-M) of Regulation (EU) No  321/2014. Approval Certificate Reference: BG.MG.0006 (Ref.AOC: BG 06).
Our CAMO Organisation offers:
– Upon analysis of modifications, development of maintenance instructions (Engineering Orders and Task Cards) for their accomplishment
– Data development of maintenance instructions for accomplishment of repairs, based on the approved maintenance.
European Air Charter MRO facility at Sofia International Airport operates since 2004 and has completed
over one hundred and seventy "C" checks on various aircraft including Airbus A320, Boeing 737 and
MD80 series.
Our aim is to always offer the most flexible solutions, without sacrificing the quality of the provided
services.
Our biggest pride is our returning customers.
European Air Charter MRO facility address:
For commercial inquiries:
Base Maintenance Manager: